It's April 2012. There are 1000 people out there, waiting for help! Who are they? Are you one of them?
Join Me – and 1000 Others – in a quest to teach 1000 people internet marketing for FREE, starting this month.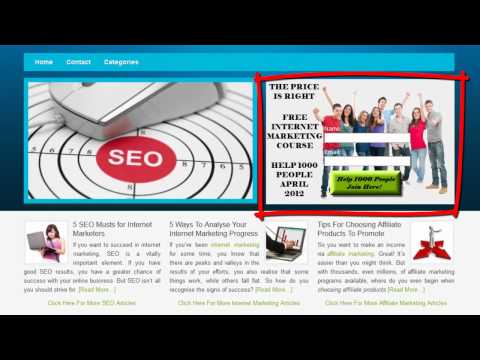 What's The Deal?
I am putting together a FREE Course for 1000 people. The topic will be finalised this week. It is an Internet Marketing Topic, and the point is to cater for Beginners and Intermediate learners.
..in other words, people who are NOT YET making enough money online!
Here are some ideas I have so far:
I love blogging. When I started blogging, I increased my income by 2400% within 12 months.
Needless to say, I'm a bit of a Blog Fan!
I'd like to base the course on a Webinar Series, covering various topics that help you get online and get results.
I'm thinking a FREE course that lasts several months. What do you think? (please comment on Facebook)
The Goal: 1000 People in April
The goal is to reach 1000 people before we Open The Doors! Watch this video NOW for all the details.
Here are 3 things you can do RIGHT NOW to help somebody else – and help yourself in the process:
LIKE this post. Comment on your Facebook timeline when you LIKE this post.
Comment below this blogpost so other readers can see the TRUE Participation and REAL Numbers.
Jump on the Facebook Page and comment there.
How We Will Reach Our 1000 People Goal
This is how YOU can help make this happen. Remember, while helping others, you are also helping yourself.
The goal, to open the doors of this FREE course, is to:
Target #1. Reach 1000 LIKEs on this Facebook Page: http://www.facebook.com/DigitalProductMastery
Target #2. Reach 1000 shares of this blog post (is done by clicking the LIKE button at the top of this post)
Target #3. Reach 1000 opt-ins for the Price Is Right – Help 1000 People List. Optin form is in the sidebar. Fill it in NOW so I can keep you updated daily on our progress – and to ENSURE you don't miss any information or access levels to the course.
With any shares or LIKEs in Social Media, you only do it if you LIKE. The choice is yours to share something good. That is the spirit of Social Media.
Opt In Here To Get All The Vital Updates
Your Opt In for the Price Is Right – Help 1000 People List, is 1 more towards Target #3 (1000 Optins). This is the only way to stay up to date properly and get access to the FREE Program when it starts.
After submitting the form, you will receive a Double Optin Email and, once confirmed, sent to a Thank You page.
Please return here after completing the form.
1 Month – The Clock is Ticking!
We have 1 month, and the clock is ticking. Personally, I know this will be easy enough – because I have your help, your Persistence, and your Passion to make this happen for 1000 people – and yourself!
After you have done the 3 STEPS ABOVE (to reach 1000), please comment below this post.
Tell me what you would like to learn about internet marketing. What are your biggest hurdles, roadblocks, or first steps that you want to get past – to become a SUCCESS online – or just have plain FUN!